Rod Trevino and Blanca Chanel's 5 must visit places on the Oregon Coast
Is an Oregon Coast road trip on your bucket list? @rodtrvn and @blancachanel_ took us on their recent road trip and have shared their 5 must-see places on the Oregon Coast.
It's time to pack your van and hit the road!
Haystack Rock, Cannon Beach
You know that when National Geographic names a place in their 100 Most Beautiful places in the world, they mean business. Cannon Beach, a quaint little village by the sea, is the home to Haystack Rock, an Oregan icon. With 4 miles of incredible coastline, the beaches and state parks of Cannon Beach are there to be explored, this town is a nature lover's dream.
Heceta Beach
With a local RV park to pull into, there is plenty to explore including the lighthouse, who doesn't love checking out a lighthouse? Does anyone else wonder if someone actually lives in them?
Redwoods
Famous in California, but did you know that you can check out the incredible Redwoods in Oregon?
Take a hike to really appreciate the full scale of these trees, the Redwood Nature Trail, and the Oregon Redwood Trail are the two man hikes. Don't forget to look up, these trees are resistant to disease and insects so they absolutely thrive in the coastal conditions of Oregon.
Sahalie Falls
Nothing tops off a road trip like a waterfall. Sahalie Falls is the uppermost waterfall of the McKenzie River in Oregon.
This 120 ft waterfall is pure beauty, and sheer power. You could sit and relax for hours sitting by the waterfall, make sure you visit this beauty product from mama earth.
Cape Kiwanda
Nothing beats exploring the coastline and when you find a lookout, you know that's your queue to stop and get some sunshine! Cape Kiwanda is the iconic Sandstone (!!!) lookout along the Oregon Coast. Just North of Pacific City, this lookout is one way to really experience the ocean's rugged power.If you need the perfect resting place on your Oregon Coast road trip, this is the place.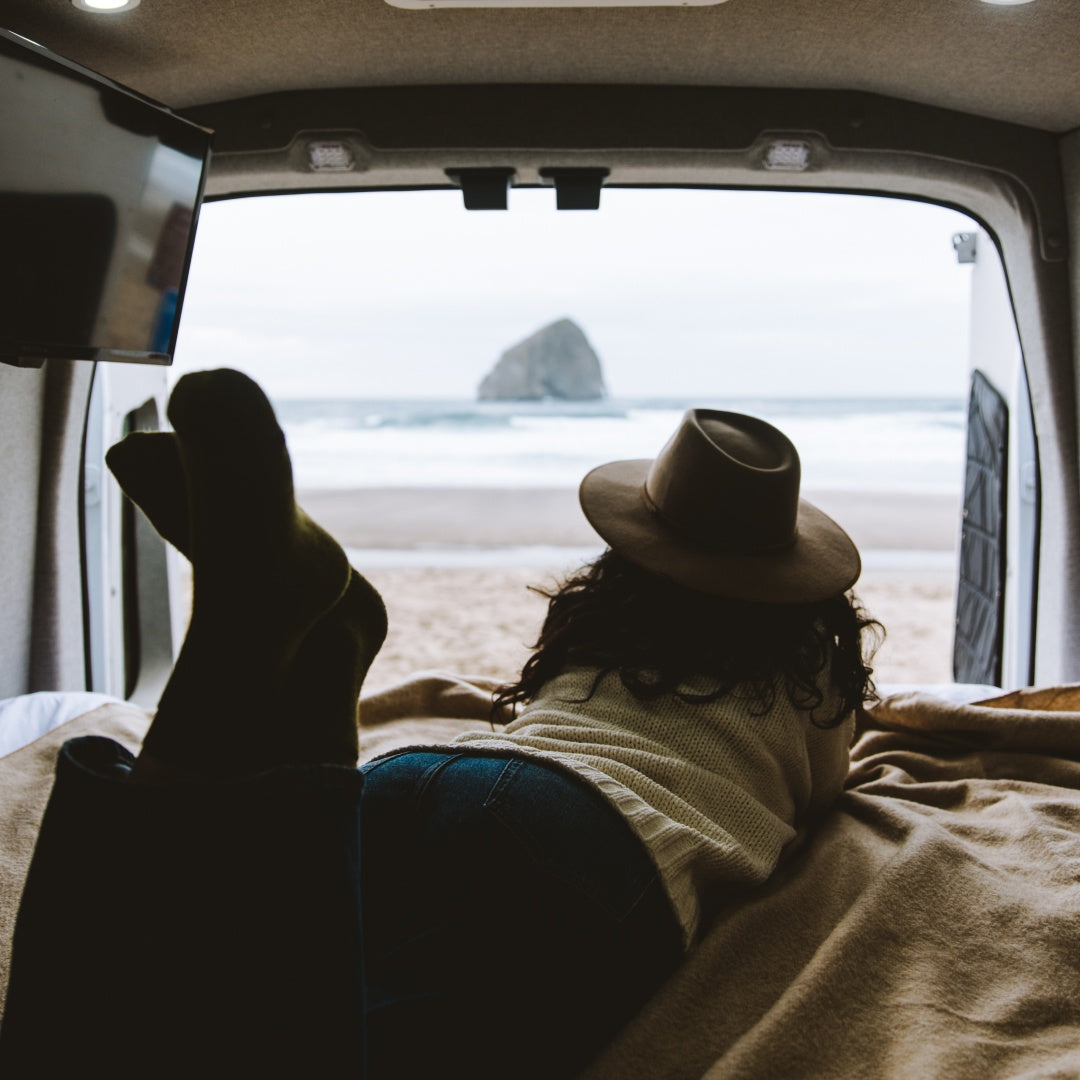 Featured Styles
Andy Oak
Sold out

Best Seller

Kids

New