Have you met Slowly Salty?
Let us introduce to you a family doing life a little, differently. Taking their home off land and onto wheels, they're taking the traditional life off the beaten track! Meet @slowly.salty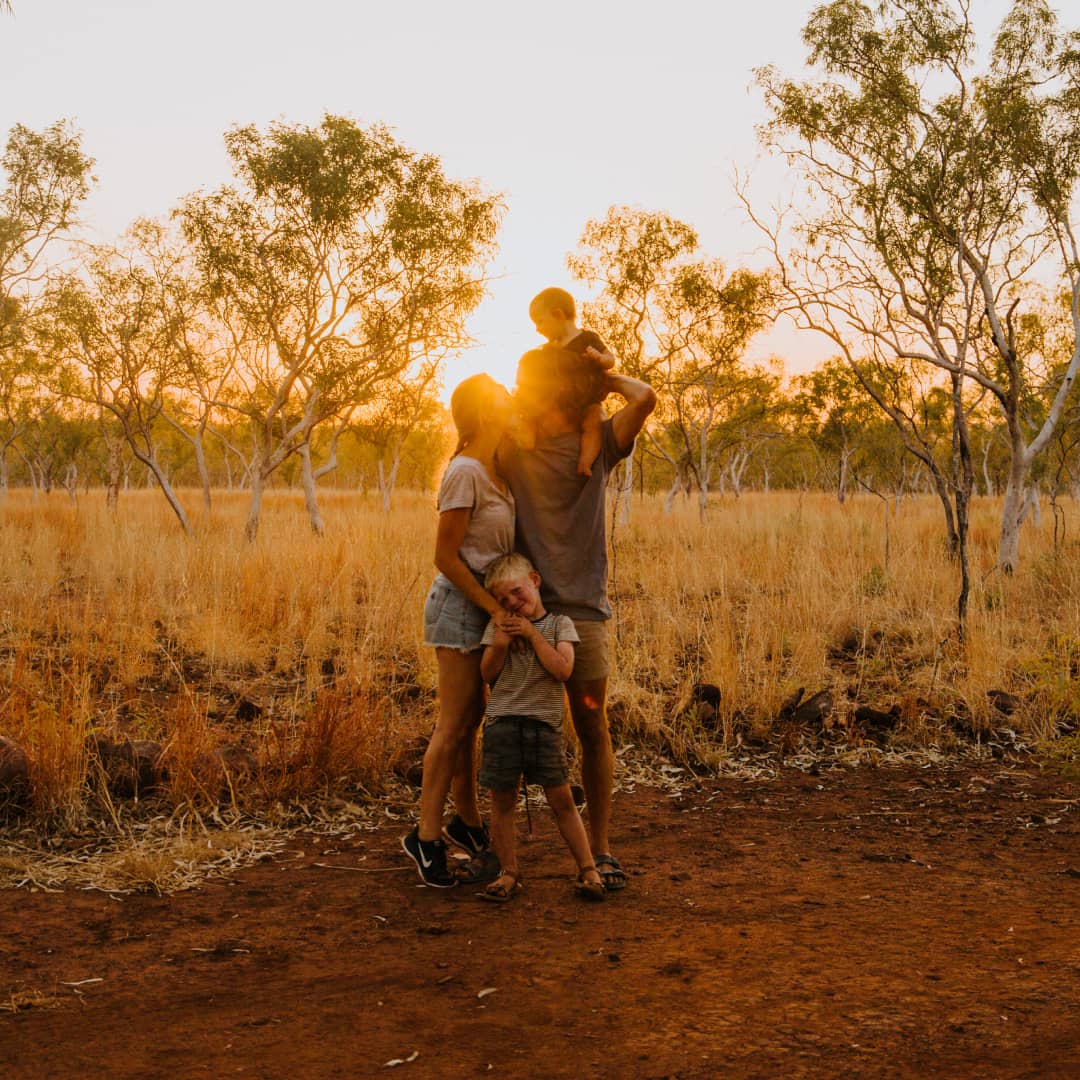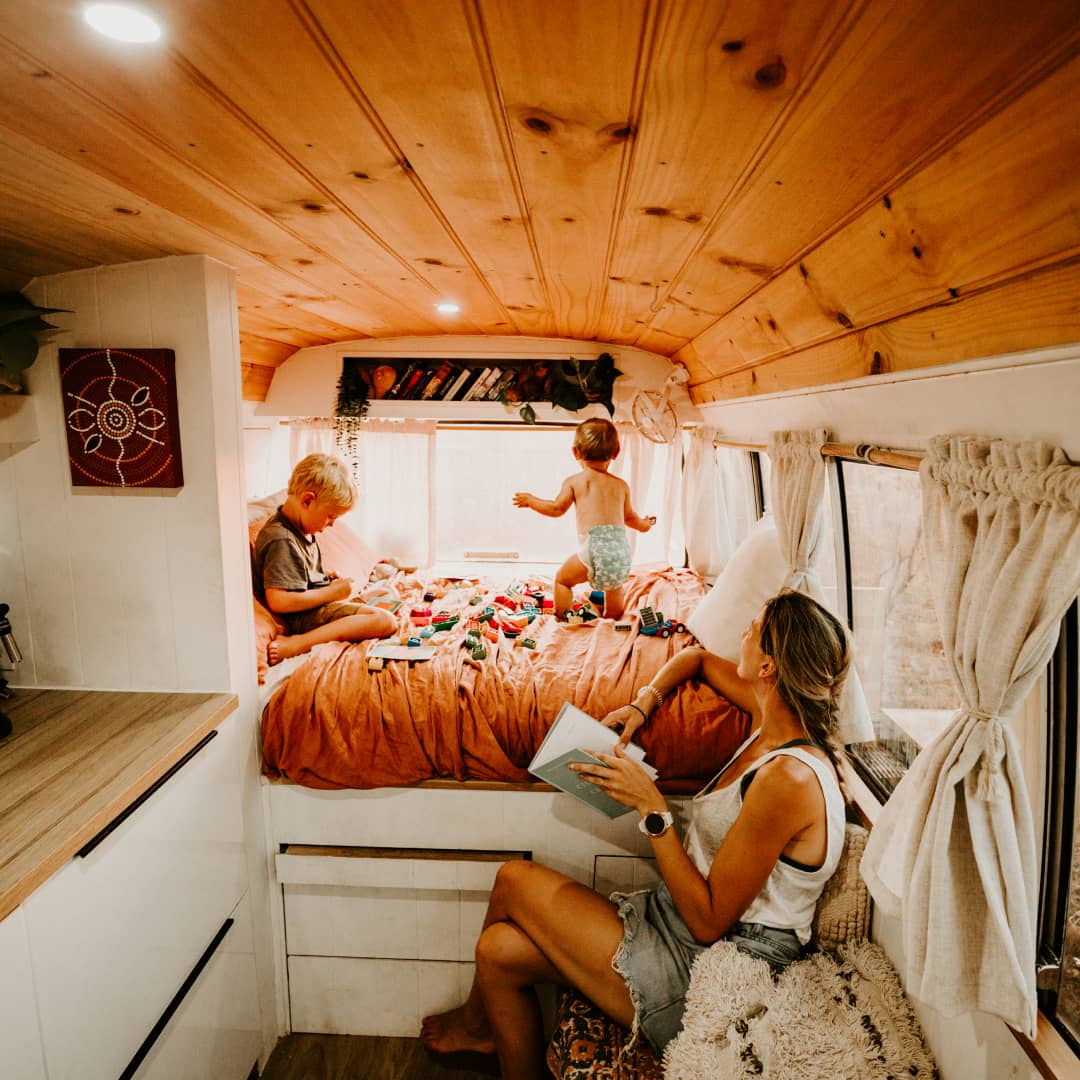 Who are the Slowly Saltys's ? Tell us a little about you and your bus crew.
Our Slowly Salty crew consists of - Kallie (27), Dylan (25), Lincoln (5) and Zephyr (1) and Rupert our family dog. We are a young family of four currently renovating our 2nd bus after travelling Australia in our Nissan Civilian Bus called Nelly. We purchased Nelly in late 2017 and self-converted her to become our home on wheels for the last 2 and a bit years where our dream of living life on the road began and we've been loving life ever since.
And how did you end up living in a bus?
Our original inspiration came on our honeymoon in 2017 after we road-tripped through the Canadian Rocky Mountains. We loved how much time we got to spend together compared to our everyday 9-to-5 lives. We started to really believe that there was more to life than what we get sold by the majority of the population. Up until this point we had spent our adult lives saving for and renovating our house so we could 'properly' support our new family. We started to discuss the prospect of buying a van when we got home to do a bit of travelling on weekends and holidays, after that it quickly escalated to 'let's buy a bus' for a more permanent lifestyle change and to travel Australia.We wanted a lifestyle where we would spend more time with each other and both of us being present in our children's lives. We wanted a lifestyle that contained adventure, new experiences and beautiful views.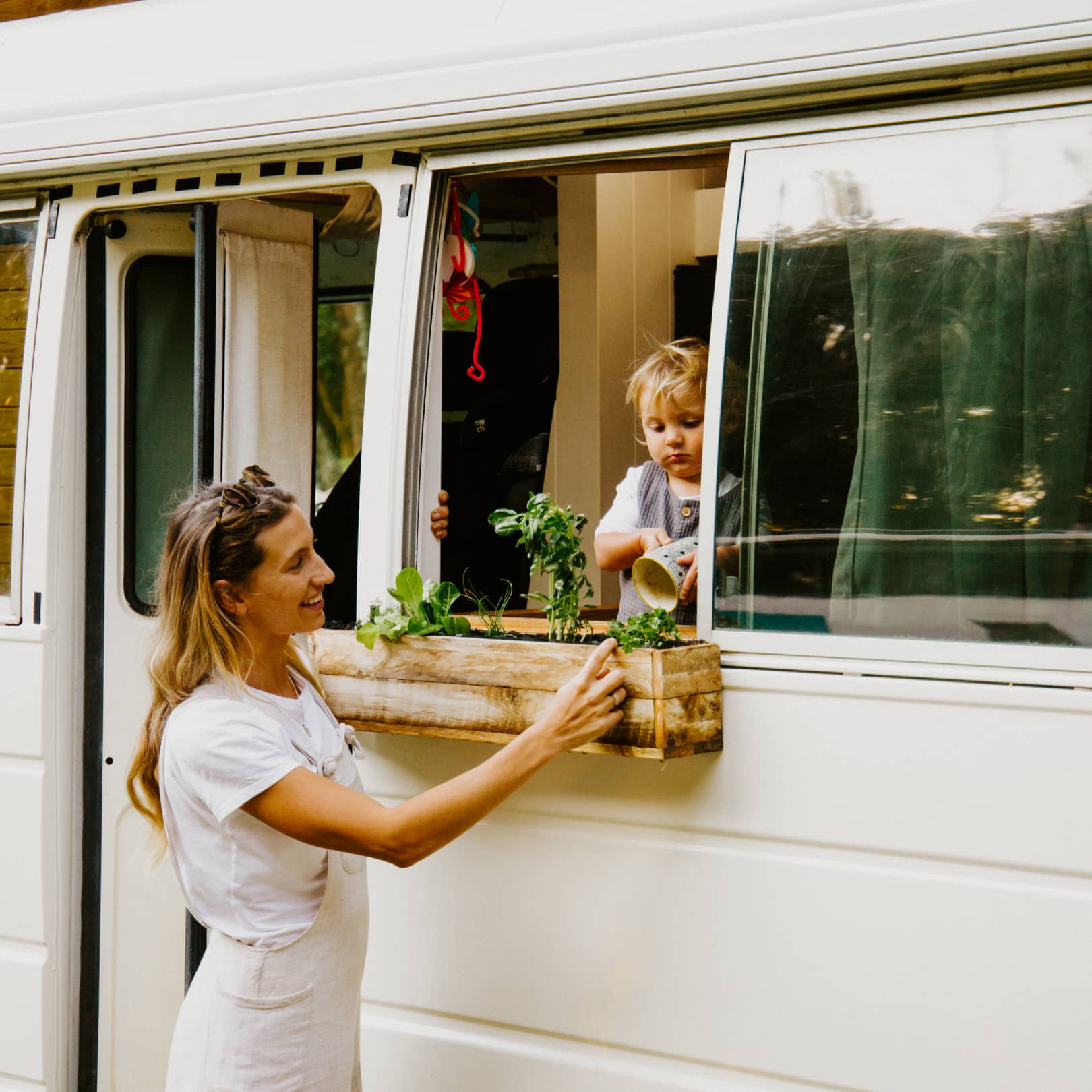 "We started to really believe that there was more to life than what we get sold by the majority of the population.
Favourite destination?
I feel that the answer to this question changes day to day depending on what we miss the most from our travels but I feel that the overall favourite place for us would have to be the Cape Range National Park in Exmouth, WA. It has some of the best snorkelling we've ever done right on your doorstep, mass amounts of wildlife in and out of the water and the potential for your grommies to catch a novelty wave with a turtle or a reef shark floating on by.
Top 5 tips for life on the road?
1. Always be flexible while travelling. Things don't always go to plan when you're travelling and often have to be re-arranged, you might have to sleep in a free camp or truck stop instead in the caravan park you wanted.
2. You can never carry too much water or food! This one is extra important when travelling on the west coast. Oh or a spare jerry can or two!
3. Ice blocks are key to keeping everyone happy in an un-airconditioned bus.
4. Have a plan for each individual that's travelling with you to be able to get some alone time if needed. Living in a small space is usually fine but if a heated moment arises it's good knowing exactly what you can do to remove yourself from the situation.
Calloway Cream
Sold out

Best Seller

Kids

New
Andy Oak
Sold out

Best Seller

Kids

New
Harvey Amber
Sold out

Best Seller

Kids

New