Spend a weekend in Topanga, California with Jamie Gillespie
Jamie Gillespie is living her dream in Topanga, California. Since we are headed to the USA in a few short weeks, we asked her to give us (and you guys) a tour of all of the fun things to do in her home town, since she spends every week doing it herself.
Here is your locals inside Topanga, California with the wonderful @being.jamie and her family, wearing none other than our new Anderson Sage and Camel colours!
Topanga Canyon is a small canyon town about thirty minutes outside of Los Angeles. No two houses are the same, the community is full of creatives, and you can find nature showing off around every turn. A little hippy, a lot of funk, and a must stop to escape the city when visiting Los Angeles.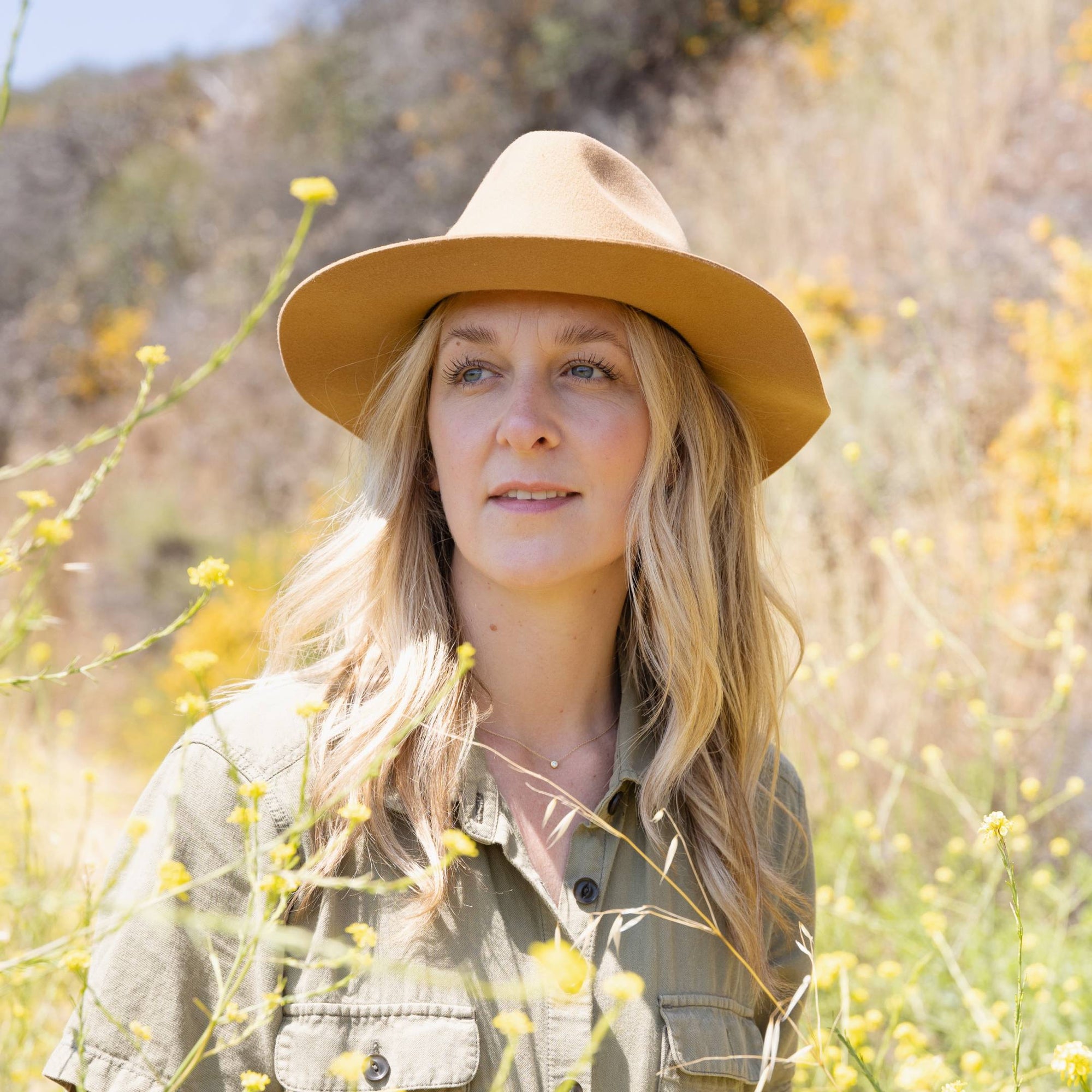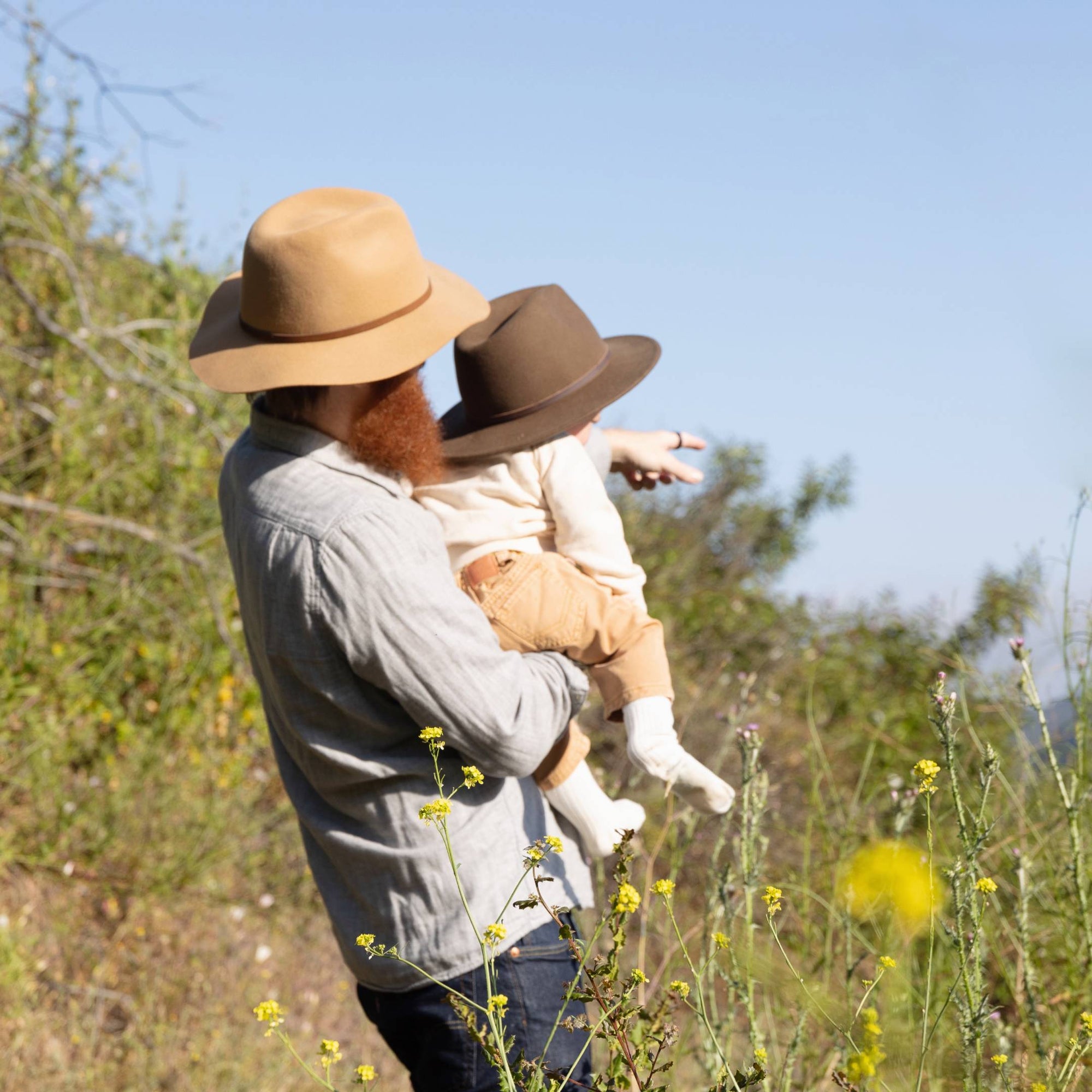 Where to stay in Topanga?
If you are looking for some solitude or to find nature in Los Angeles, Topanga will happily provide you with both. This little canyon town is full of gems that you won't find anywhere else. There are no hotels in Topanga, so if you love staying in different airbnb's this is definitely a place where you can find some unique ones. From wood cabins, to airstreams, to million dollar mansions, Topanga has it all. If you want to be off the main highway I would check out the area known as Fernwood. It's a long windy road that makes its way up to Tuna Canyon, a great hike and place to catch views of the Pacific Ocean. If being close to town is important to you I would stay close to highway 27. Nothing in Topanga is very walking friendly, so a car is a must.
Places to eat and drink
So much of the food here is community based. There are tons of pop ups that you wouldn't know about unless you lived here or read some chalk signs.
Some favorites are La Chingona Tacos, which is a fun pop up taco tent a few days a week owned by Adrianna. She has a ton of vegan options, like her hibiscus flower taco. Another favorite is Zen Bunny Pancakes, which only happen on the occasional Sunday morning.
If you can't catch either of these, there are amazing places to try that operate more regularly. Before the crowd starts, I would grab an early breakfast at Cafe 27.
For lunch, I would check out Topanga Living Cafe and grab a matcha there as well. If you are feeling like dressing up, head to the Inn of Seventh Ray and eat by the creek with white lights creating the most romantic atmosphere.
If pizza is more your style, sit on the patio at Endless Color.
If you happen to be there on a Sunday, be sure to check out Canyon Bakery. Get the bagel with the works, and the sin-a-bun. You won't regret it.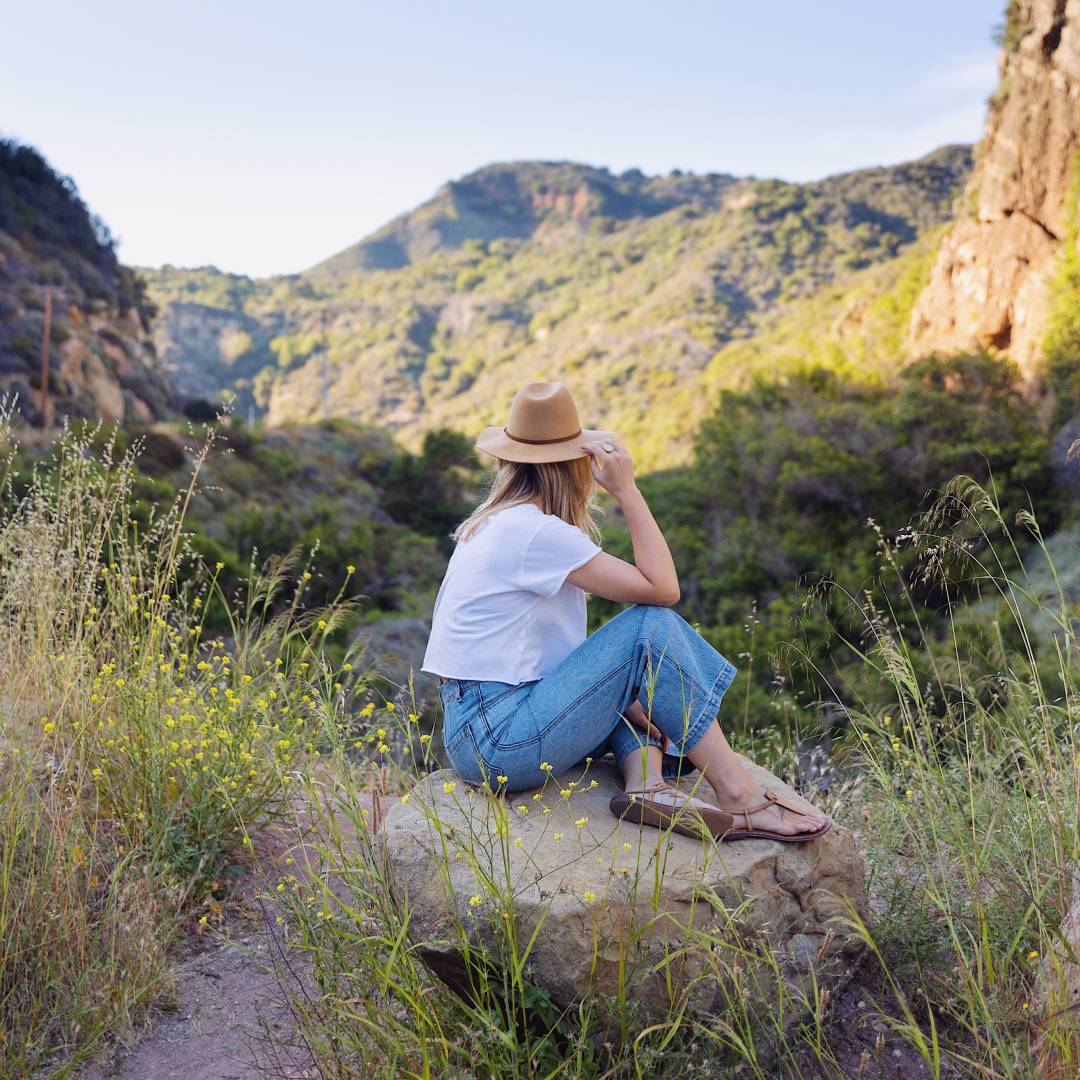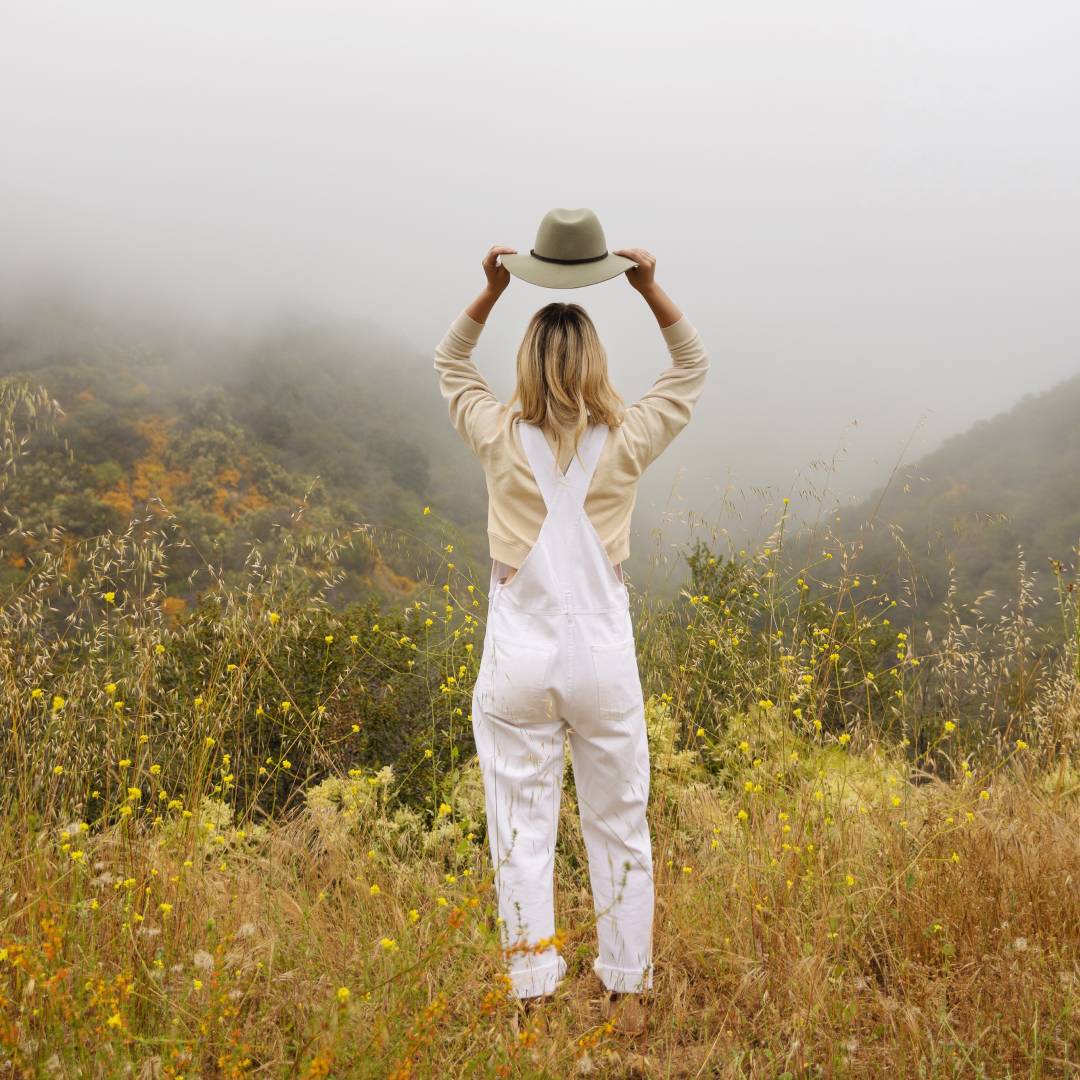 The best hikes
Topanga has so many trails, it really depends on what part of the area you want to see.
For a more leisurely nature walk I love 92 Trail. You can find it on your left on your way to Trippet Ranch (the main parking area). It's a quick half-mile walk through an open meadow and an oak grove.
Eagle Rock is definitely a favourite. It takes you through a 4.5 mile loop that both hikers and bikers enjoy.
Once you get to Eagle Rock enjoy a picnic and take in the views. Another favourite is a beautiful three-mile hike called Parker Mesa Overlook. This popular hike offers beautiful canyon views and glorious ocean views.
If you want ocean views nearly your entire hike, head up to Tuna Canyon. You can walk fire roads with lots of ocean views and a labyrinth.
In a part of town that is known as Old Canyon, you will find Red Rock. This area is formed by huge sandstone rocks, red and purple in tone. It is our version of the Southwest canyons and gorges. This is a dog-friendly trail so expect to see a lot of locals.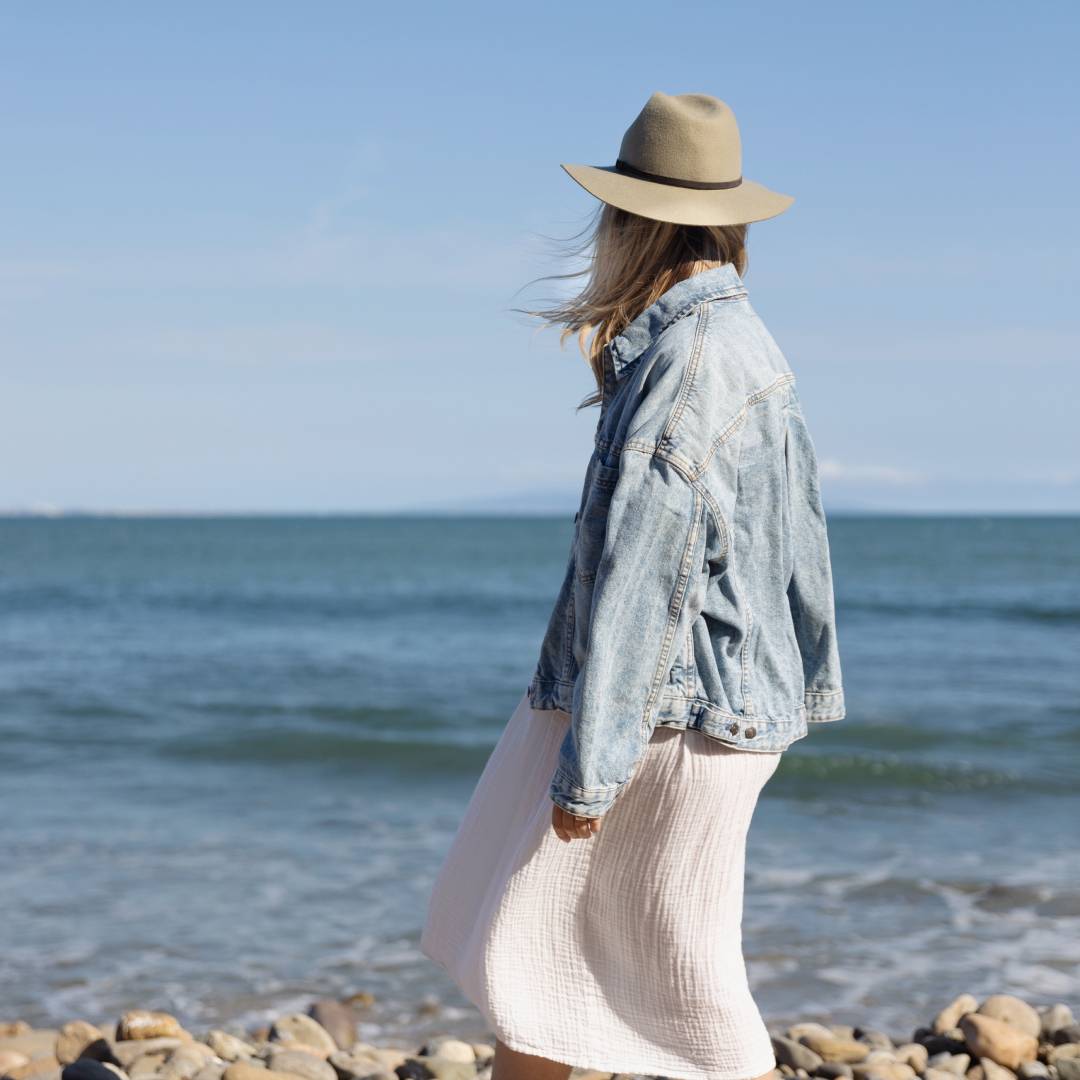 Topanga Beach
At the end of the canyon, along Pacific Coast Highway, you will find Topanga Beach. A big surf spot for locals and a fun place to find some sun. 
Given that the waves break over cobblestones, it's not always great for swimming, but if you enjoy the sunshine and watching the waves roll in, then it is an incredible place to visit.
You can check out more of @being.jamie's adventures here.
Featured Styles
Anderson Sage
Sold out

Best Seller

Kids

New
Anderson Camel
Sold out

Best Seller

Kids

New
Little William Brown
Sold out

Best Seller

Kids

New