Rachel Claire takes time and slows down at Upland Farm, WA
Taking inspiration from warm childhood memories of holidays spent with her dad, the beautiful Rachel from @fieldnotes_ takes a trip to Denmark, WA to slow down the pace. Choosing to stay in the hinterland at the beautiful Upland Farm, Rachel shares with us what she got up to during her time slowing down and unwinding here.
—
My warmest recollections of childhood are of WA holidays and road trips. Long drives punctuated by "are-we-there-yet's?" and car naps. Weeks away with my dad, spent fishing and swimming, the smell of a summer morning in nature, the cool shade of tall trees and the soft spray of surf at sunrise. I think it's an evocation so many of us can recall - in all its warm hues and personally-unique variants.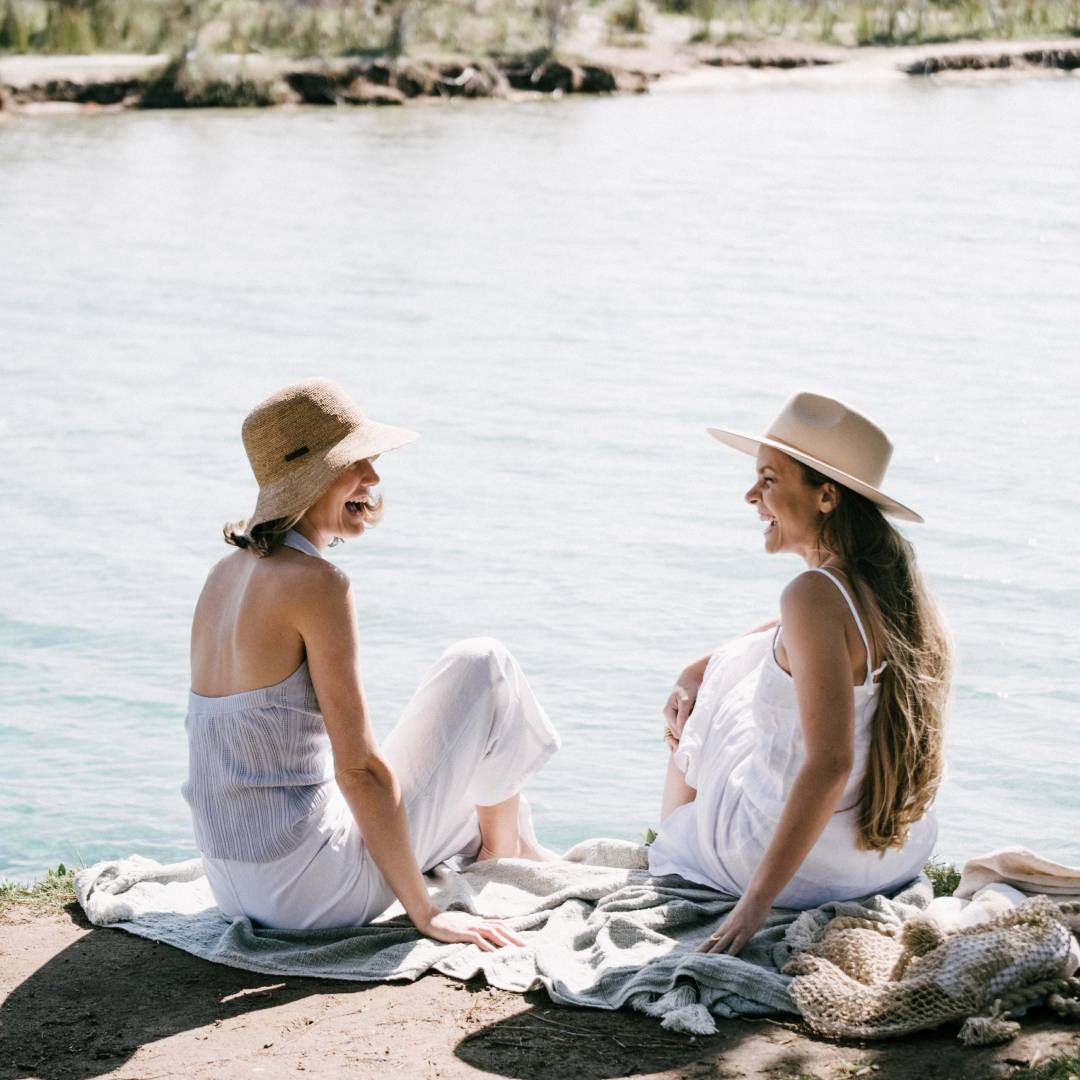 It makes sense that we often gravitate to places that trigger fond memories; moments from our childhoods, moments we felt safe and cared for and times we were wildly happy or abundantly carefree.
As an adult, I find myself drawn to the same experiences, places that emanate a similar sentimental response. It's the reason I often find myself on the road to Denmark, five hours from my home in WA - in search of solace, time-frozen street-scapes and forgotten, slower ways of living.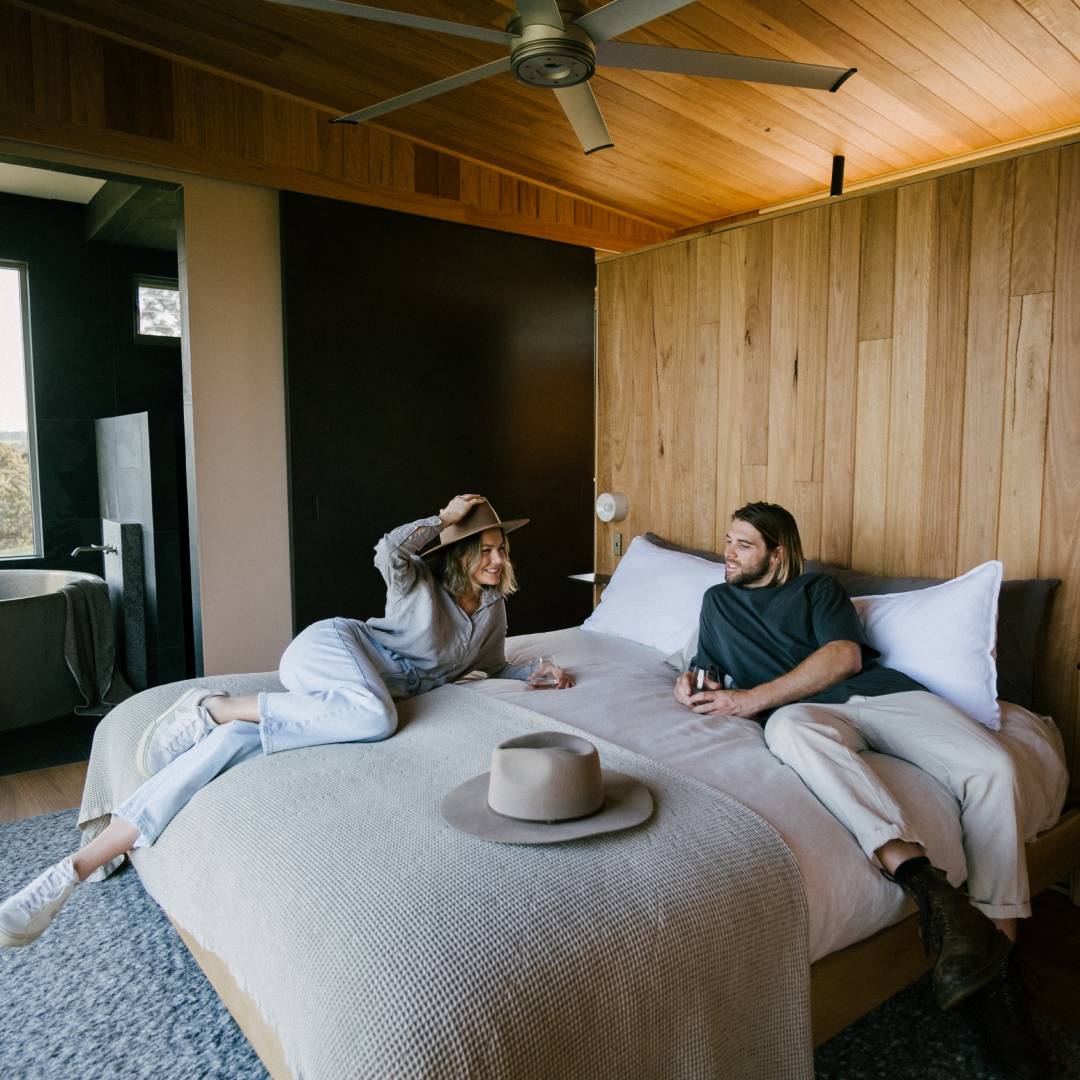 I first met Shelley and Tyrone, owners of Upland Farm in 2020 and very naturally forged a wonderful friendship and mutual respect for what they have worked for and achieved with their beautiful property in Denmark's hinterland. Their friendly and supportive nature, love for their two girls and (very good dog) Banjo - was (and still are) inspiring to me. To this day, Upland Farm is one of my favourite bases to explore the region (or just to stay all rugged up for hours on end). 
Architecturally, the internal and external wood cladding features of Upland will forever remind me of the old, wood cabins I would stay in as a child (albeit, slightly more luxurious). The rolling countryside views are a vibrant reminder of my family's country farm - complete with curious cows and lush green fields to wander.
Travelling a little further always means a sense of quiet I wouldn't experience closer to Perth - there's something about totally empty beaches on a weekday in Denmark, that inspires us deeply. Wandering by the coast, with Will and Bear as company and exploring the tall, karri-lined roads of the surrounding region, time tends to stand still. We find ourselves in a time warp occasionally - in pockets of the past, where barefoot visits to the grocery store and days without technology were the norm.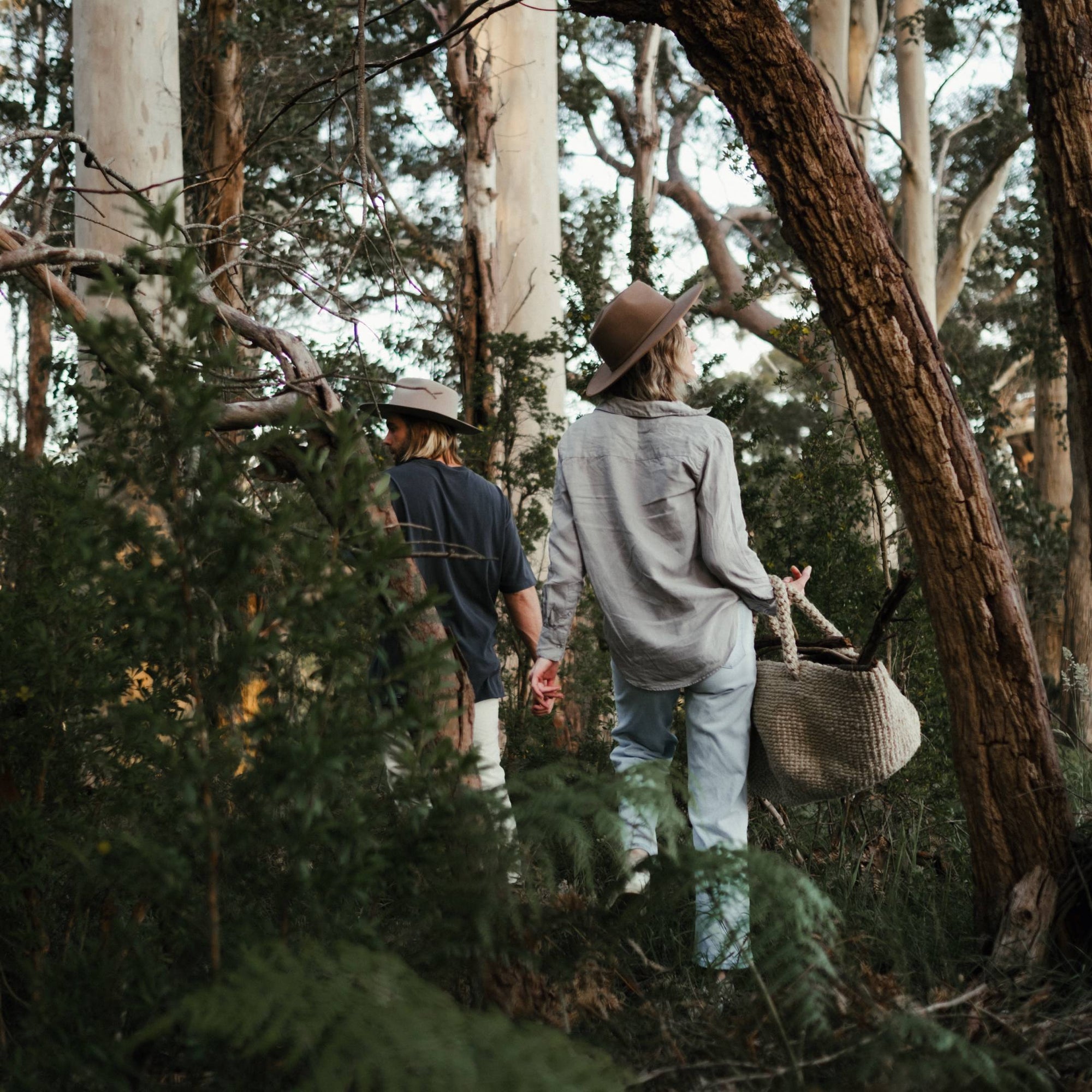 After a few days in Denmark, the soft, smoky smell of bonfire in your hair is a fairly acceptable tradeoff for evenings spent around the fire pit. Accompanied by wine from the local vineyards and good conversation with friends - the days linger longer. I'm reminded of how important it is to take time out - to revisit the nostalgic, wistful moments that ground us.
No matter the reason for my visit, every time I see Denmark in my rearview mirror, I leave with a renewed sense of appreciation for an unhurried and deliberate way of living. It's a pace I aspire to, so I know I'll be back - and for that alone, I am grateful.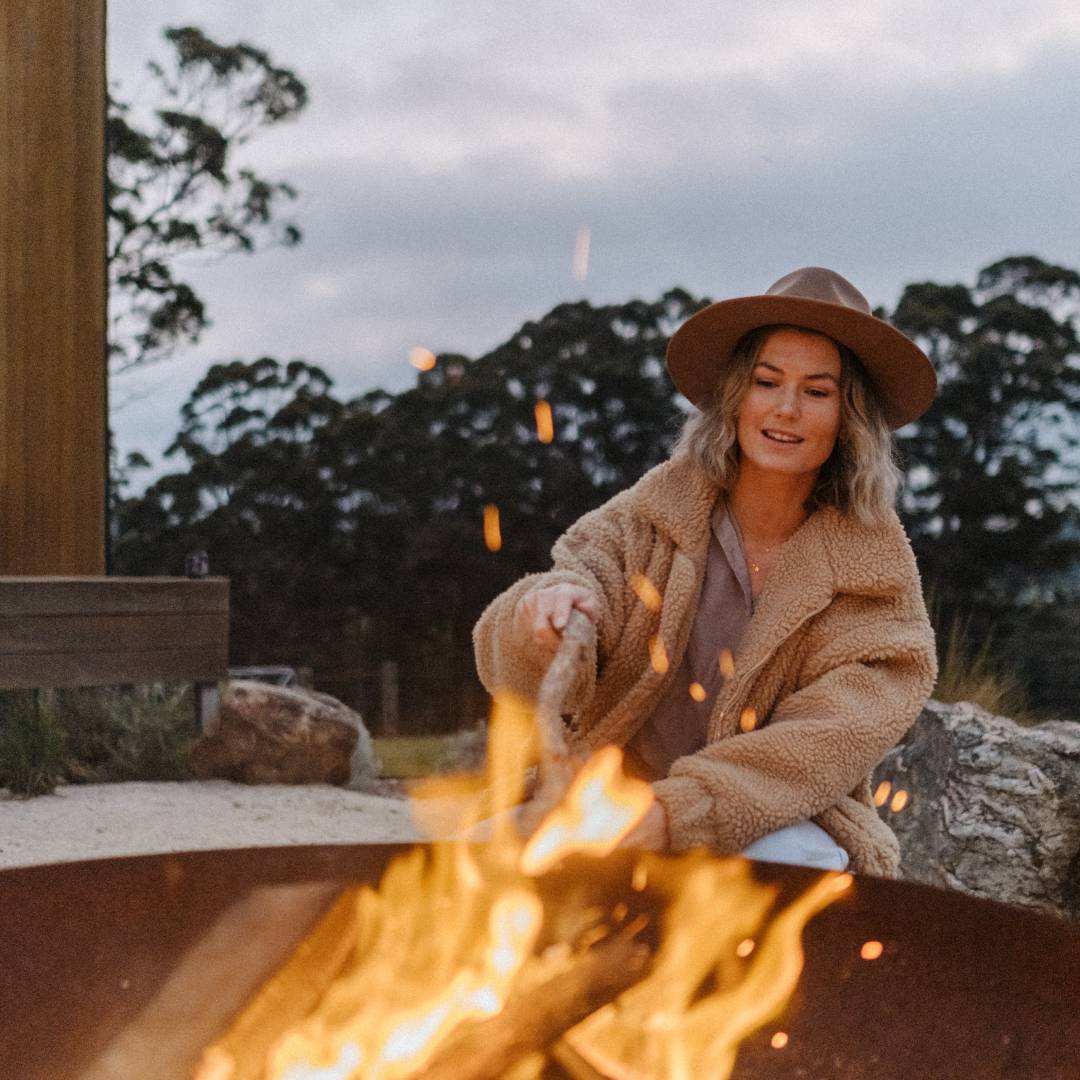 Things to do in Denmark, Wa

Beaches:
Ocean Beach, Denmark
Elephant Rocks, Greens Pool, Denmark
Wineries:
Singlefile Wines
Harewood Estate
Accommodation:
Upland Farm, Denmark
Restaurants:
Salt & Pepper, Denmark
The Dam, Denmark