@thesimplefolk_ share how to travel Tasmania with your family
Travelling Tasmania with the family is an unforgettable experience. The natural beauty, wildlife and delicious food make it the perfect destination for all ages.
Whether you're looking for a road trip adventure, hiking trails, or simply soaking up the rugged landscape at a cosy campsite, Tasmania has something to offer everyone in the family.
@thesimplefolk_ rugged up in our Little Teddy Chestnut bucket hats and headed south, they share with us the unique experience they had while on their holiday and what they got up to as a family below.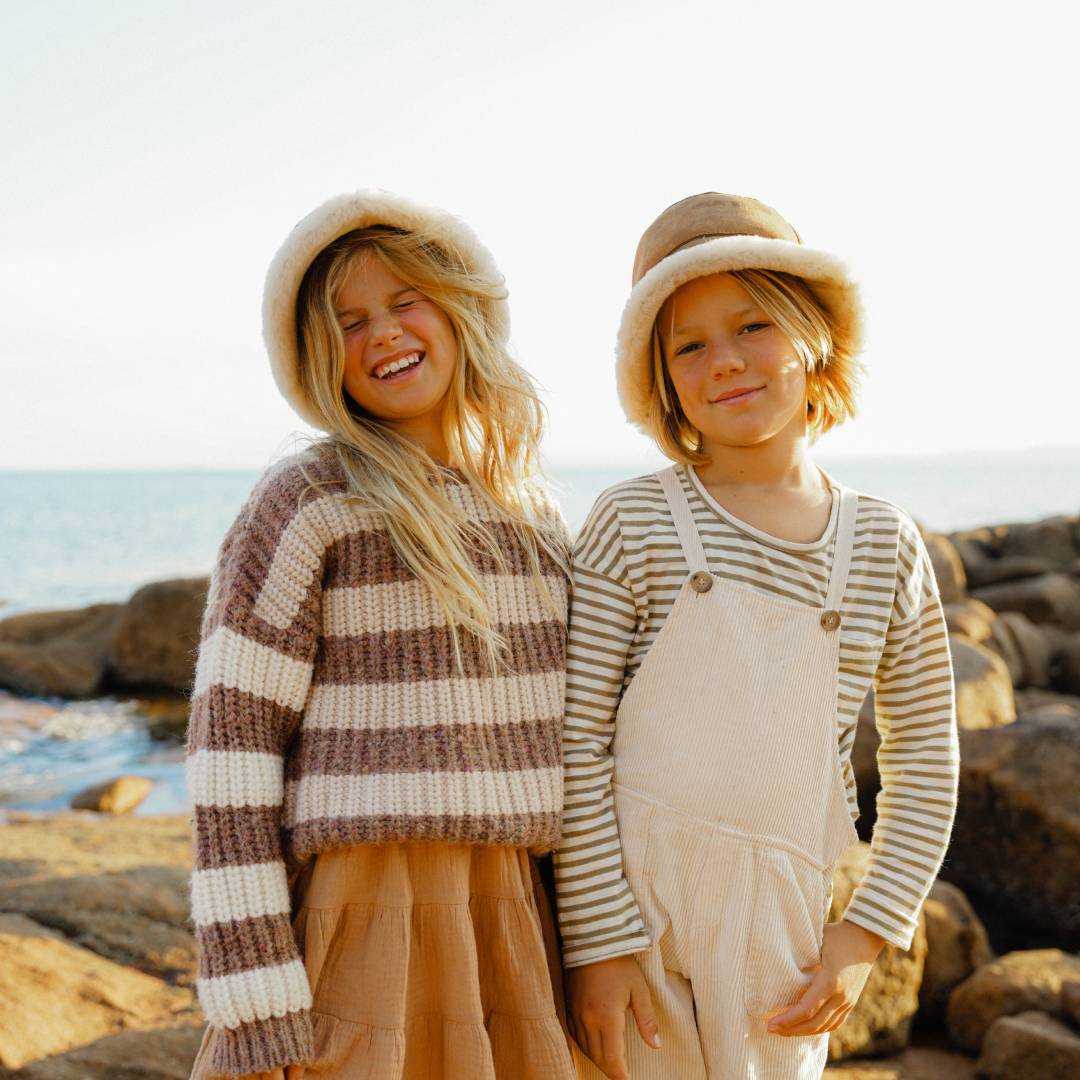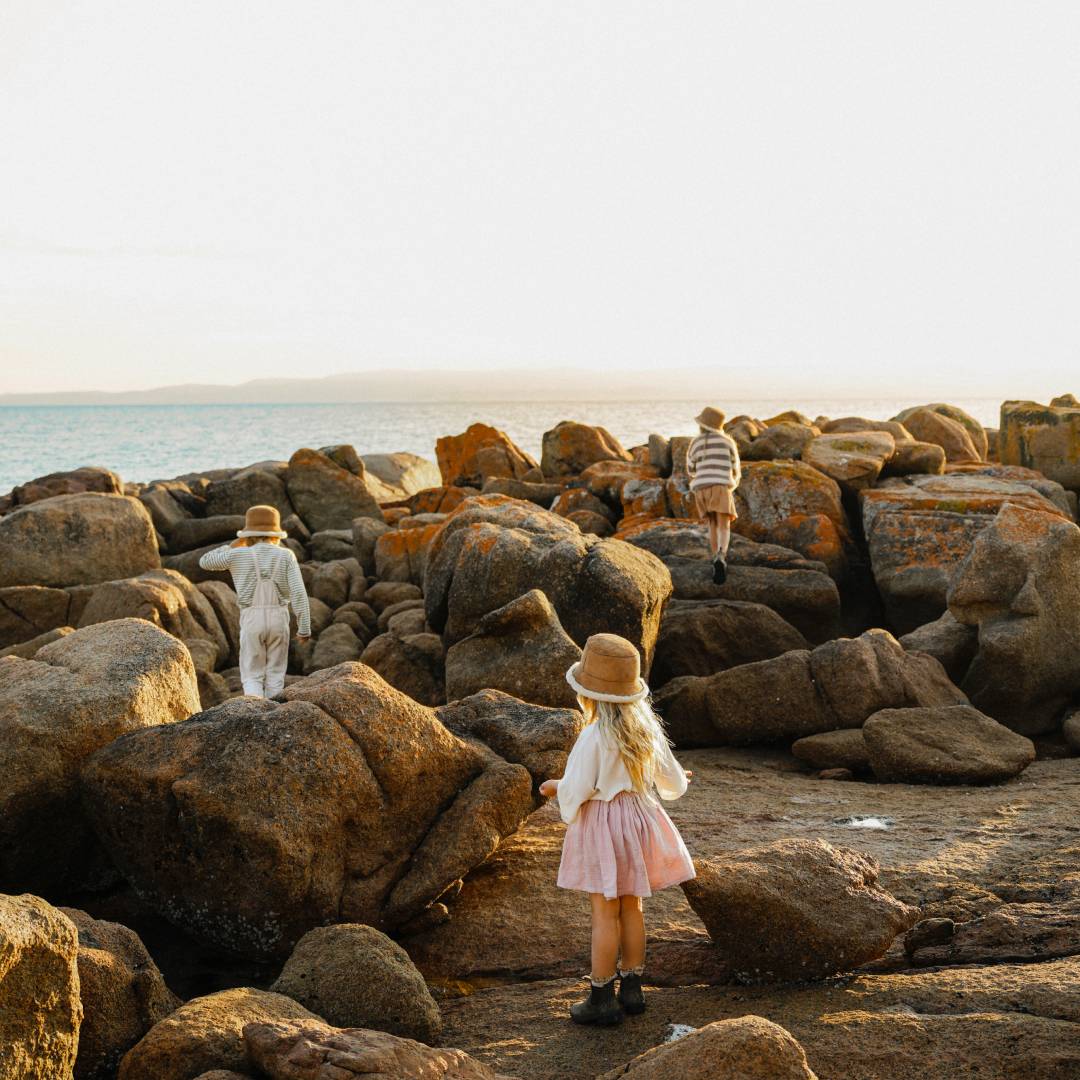 After traveling Australia for the past 10 months in a tent, we have finally made it off the mainland to Tasmania and have 2 months to explore as much as we can while we're here.
We're quickly ticking dream locations off our list and this week is the Freycinet Peninsula.
We drove from Hobart to Freycinet which took roughly 2 and a half hours.
The drive along the coast on the Tasman Highway just south of the sleepy seaside village of Swansea is stunning, with dry grassy fields and views of turquoise waters.
We made a pit stop at both Kelvedon and Spiky Beach for an explore, swim and some photos.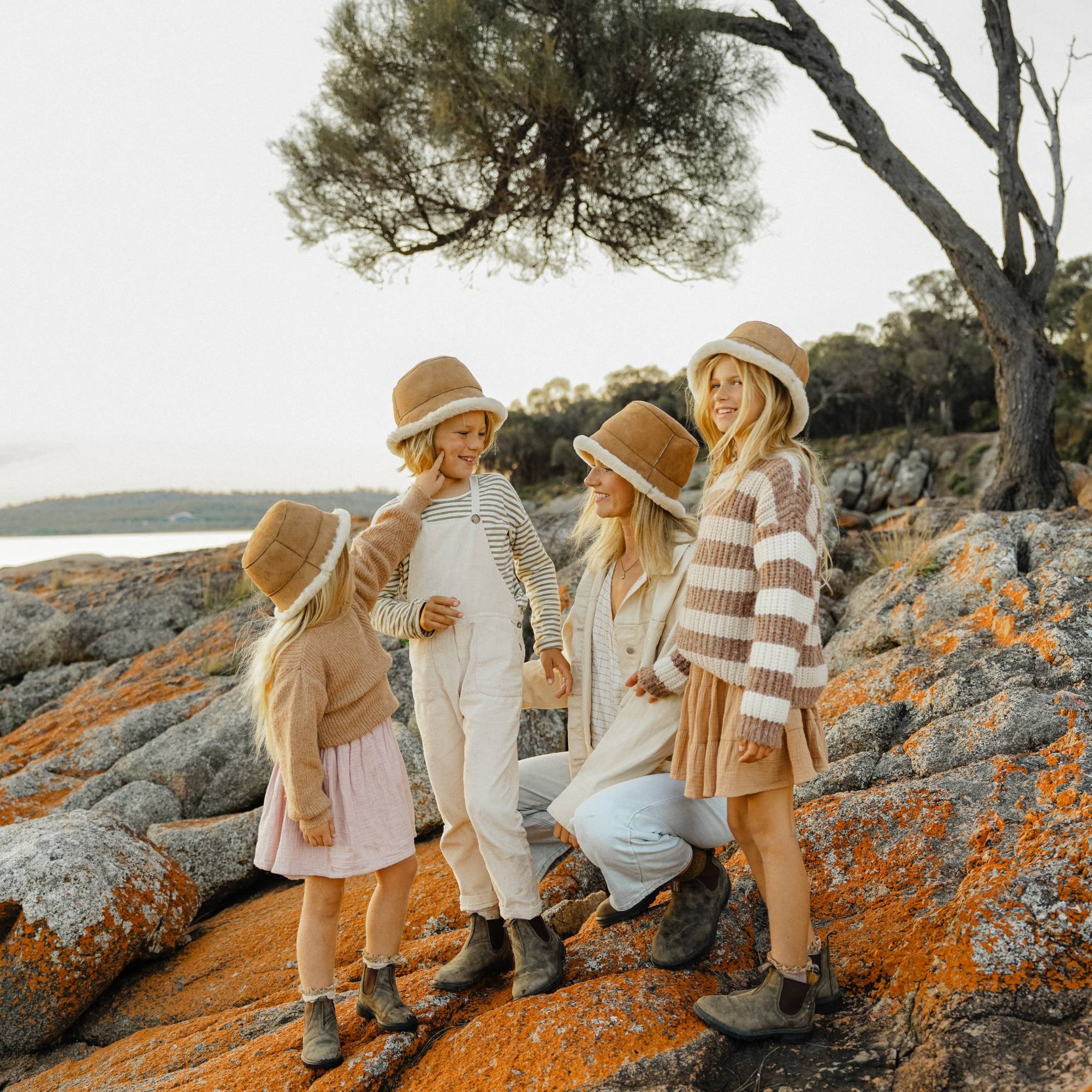 Our last evening was spent at the Coles Bay Esplanade, exploring rock pools hidden amongst the orange lichen rocks.
As the sun went down, the Hazards mountain range glowed and made the most beautiful backdrop for photos.
We waited until the sky turned to hues of pink and orange, and as we drove away saw the full moon shining its light over the wharf.
We drove to the boat ramp quickly for some last light moon shots before going home to camp for our final night on the Freycinet.
THINGS TO SEE & DO
Rolling vineyards and fields of sheep will lead you into the peninsula and as you enter Coles Bay the rugged peaks of the Hazards mountains will leave you in awe.
You could choose to spend either a couple of hours or a couple of days in the area depending on how much time you have up your sleeve.
I recommend getting a National parks pass as soon as you arrive as this will give you access to everything the area has to offer.
A day pass will cost you around $40 or you can opt for a holiday or annual pass for better value.
The highlight of Freycinet National Park for us was of course Wineglass Bay lookout which is a 3km return walk and takes roughly 1.5 hours.
It is predominantly uphill with beautiful stone stairs and rock work made from local granite. The walk has beautiful glimpses of Great Oyster Bay as well as a spectacular view of the crescent-shaped Wineglass Bay.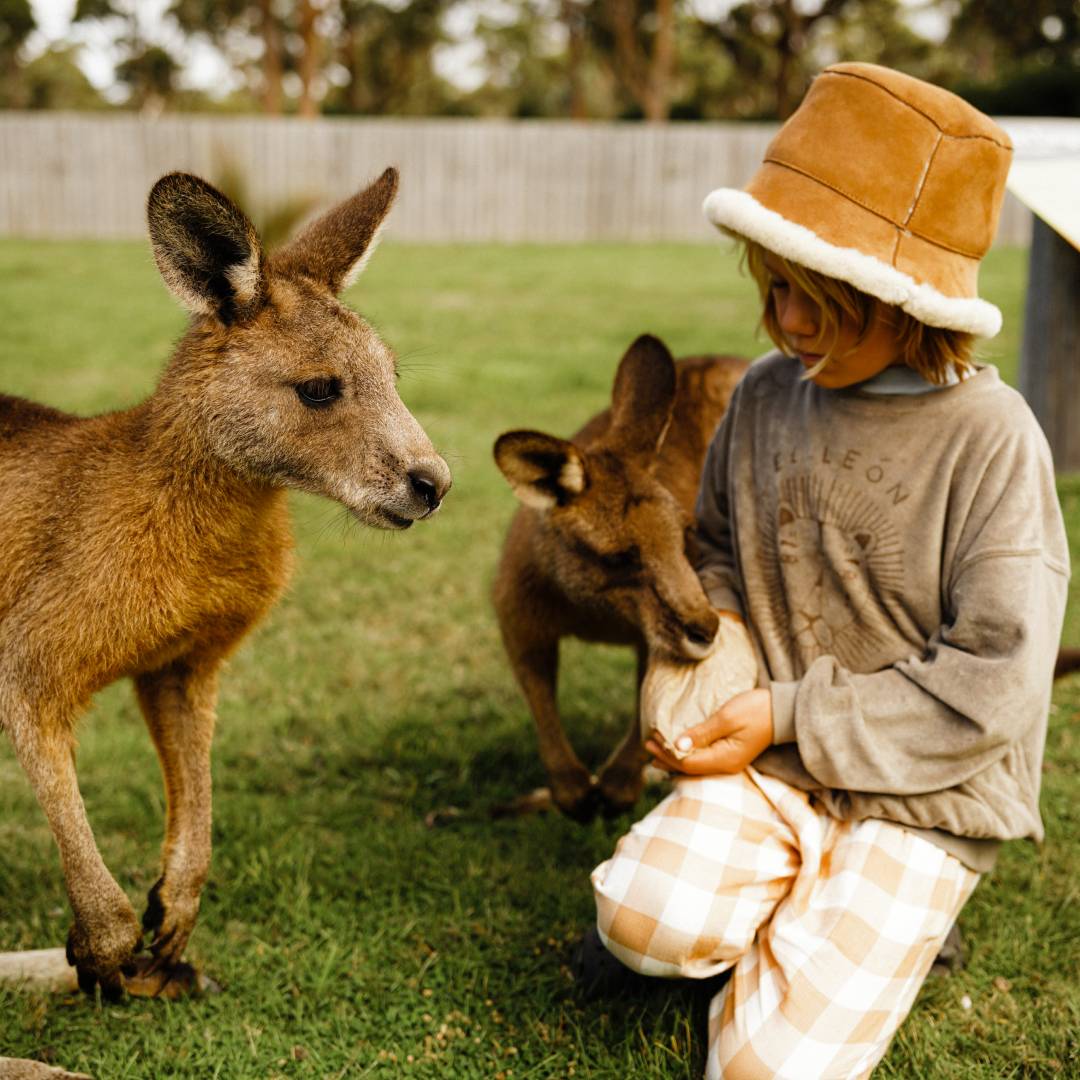 You can choose a range of different walks including hiking Mt Amos or trekking down the stairs to Wineglass Bay for a swim. Do the walks early in the morning or late in the afternoon to beat the crowds.
Honeymoon Bay is a beautiful spot to relax and safely swim or find a parking bay along the road on Freycinet Drive to have a quiet beach nook all to yourself.
Spend a day in Bicheno and take the kids to East Coast Natureworld where they can hand feed wallabies and pet a young Tasmanian Devil.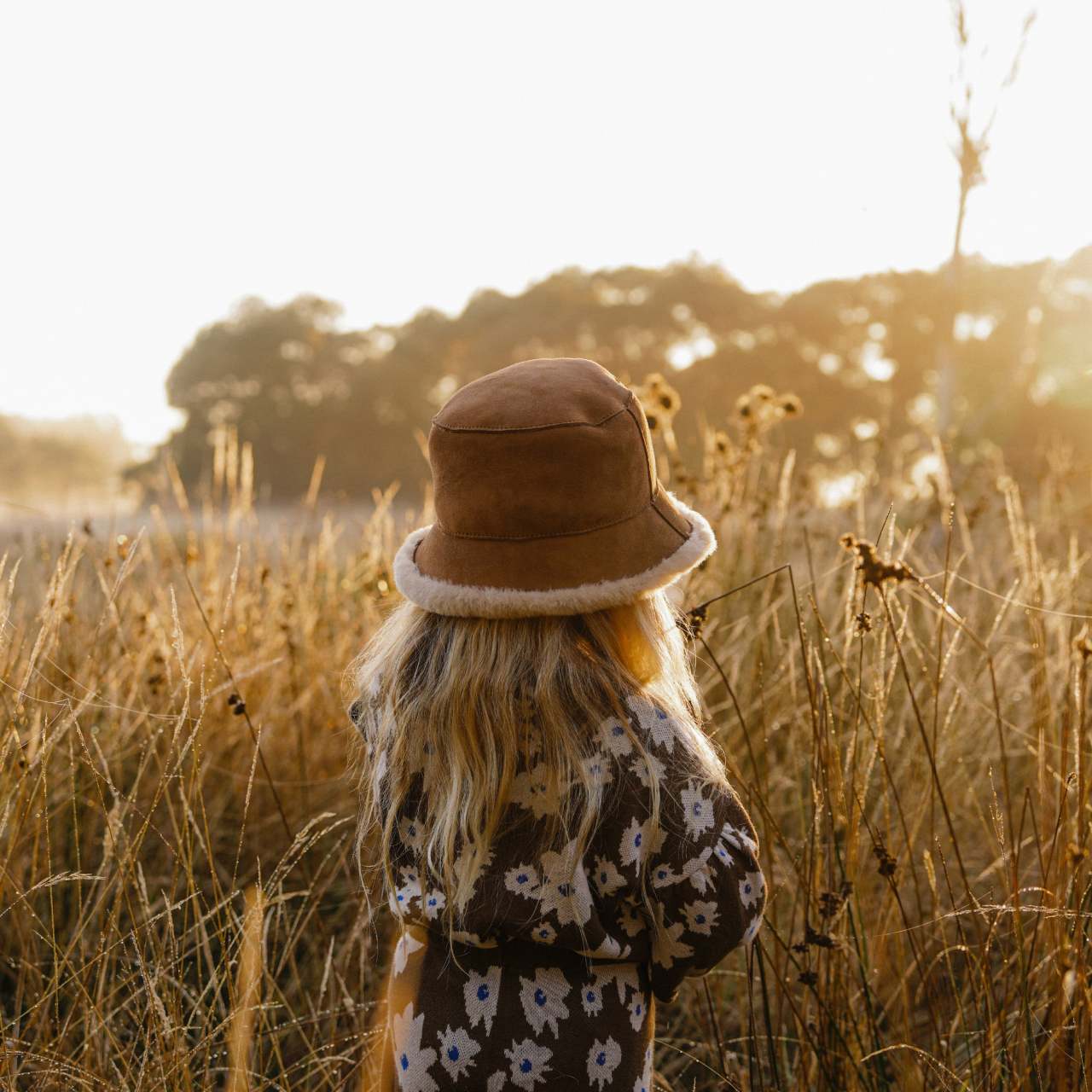 Places we stayed & dined
FOR SLEEPING
Freycinet Paintball & Campground $20/night for the whole family – flushing toilets, a cute undercover lounge area and $2 hot showers.
FOR EATING
• Lobster Shack – Bicheno
• Geographe Restaurant & Espresso Bar – Coles Bay
If you're up for a family road trip, let this be the inspiration you need!
FEATURED STYLES
Little Teddy Chestnut
Sold out

Best Seller

Kids

New
Teddy Chestnut
Sold out

Best Seller

Kids

New