Our staff picks this Christmas
We asked our team to share their favourite hats ahead of the festive season to help you find the perfect gift.
Laura
CUSTOMER EXPERIENCE MANAGER
What Laura is wearing: The William Oak is a lovely soft wool and is so comfy and stylish to wear. Being a traveller, this one is a packable hat which is so convenient and ensures I can always bring my favourite hat with me. The Oak colour is gorgeous and I always receive so many compliments when I wear it.
What Laura is indulging in this holiday season: No Christmas lunch is complete without roast potatoes. The crispier the better! Plus, Love a glass or two of Prosecco!
For the traveller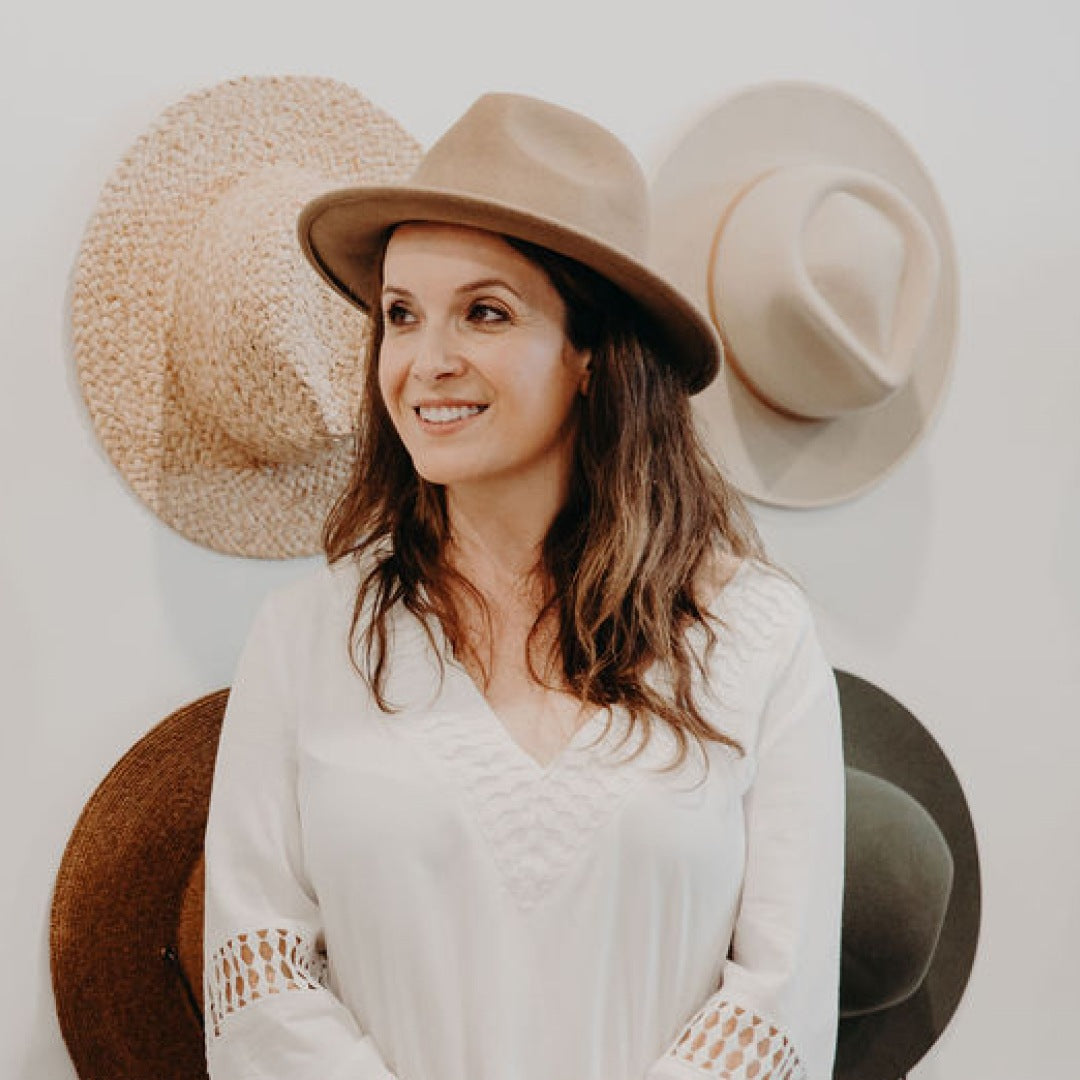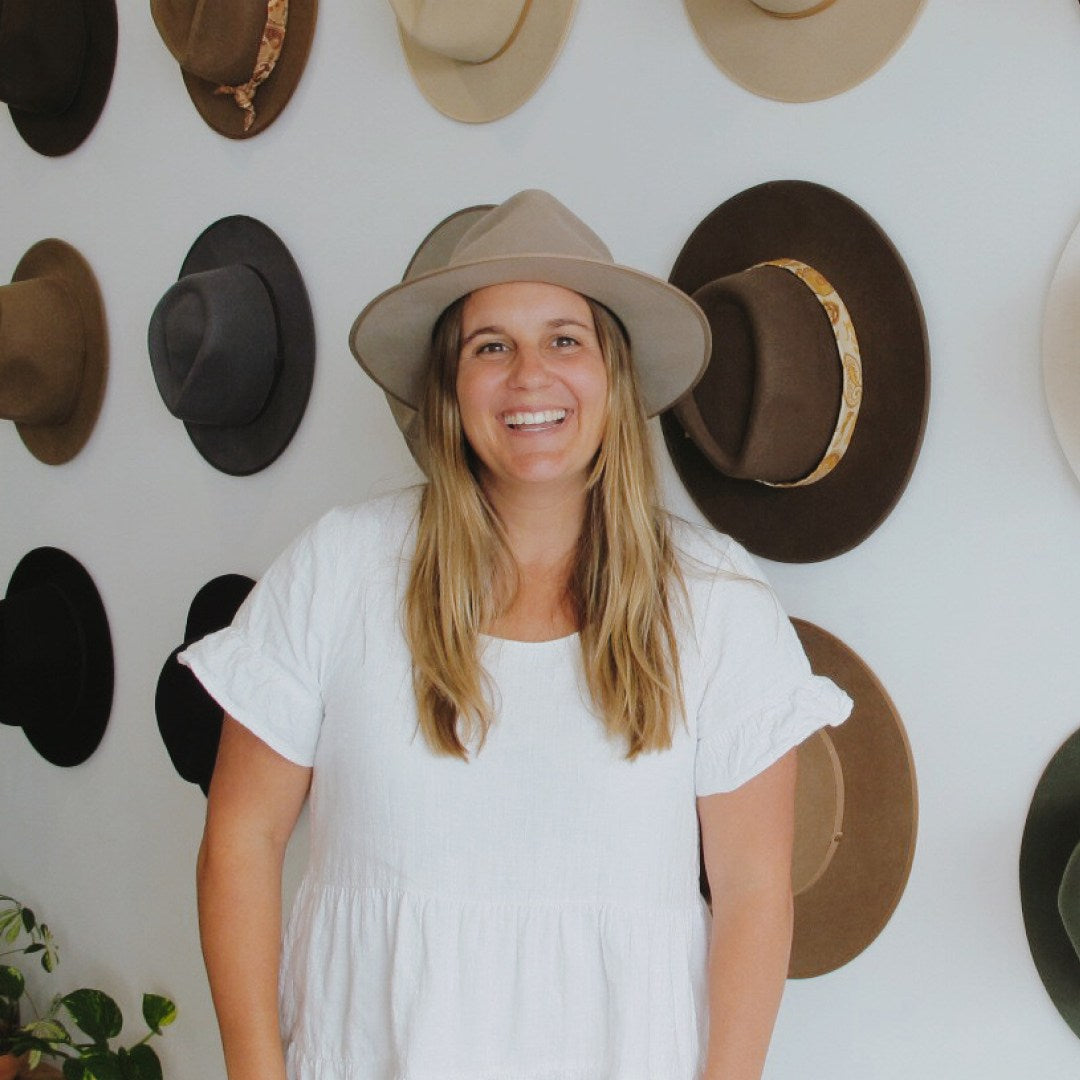 Courtney
MARKETING MANAGER
Hat of choice: There's no surprise why the Calloway Fawn is one of our best-selling styles. I wear this hat day in and day out and for every occasion. Of course, I am going to be wearing this to every event over the Holidays because I know it goes with everything I own. If you don't know what to buy your Mom, this is it!
What Christmas Day looks like for Courtney: Spending the morning with my partner and daughter and then off to our families for lunch and margies 🍸
Gift the calloway
Ellie
OPERATIONS MANAGER
What Ellie is wearing: Percy Eucalyptus - a new, suits everyone, colour! It has a stiff wide brim that protects me from the sun and I feel good wearing it, knowing that it's supporting the bandicoots. I'll be wearing it all summer - the dog beach, down to Adelaide wineries and on every freshwater creek visit.
What you will find Ellie indulging in: Mum's potato salad and prawns make the perfect Christmas lunch
Gift with meaning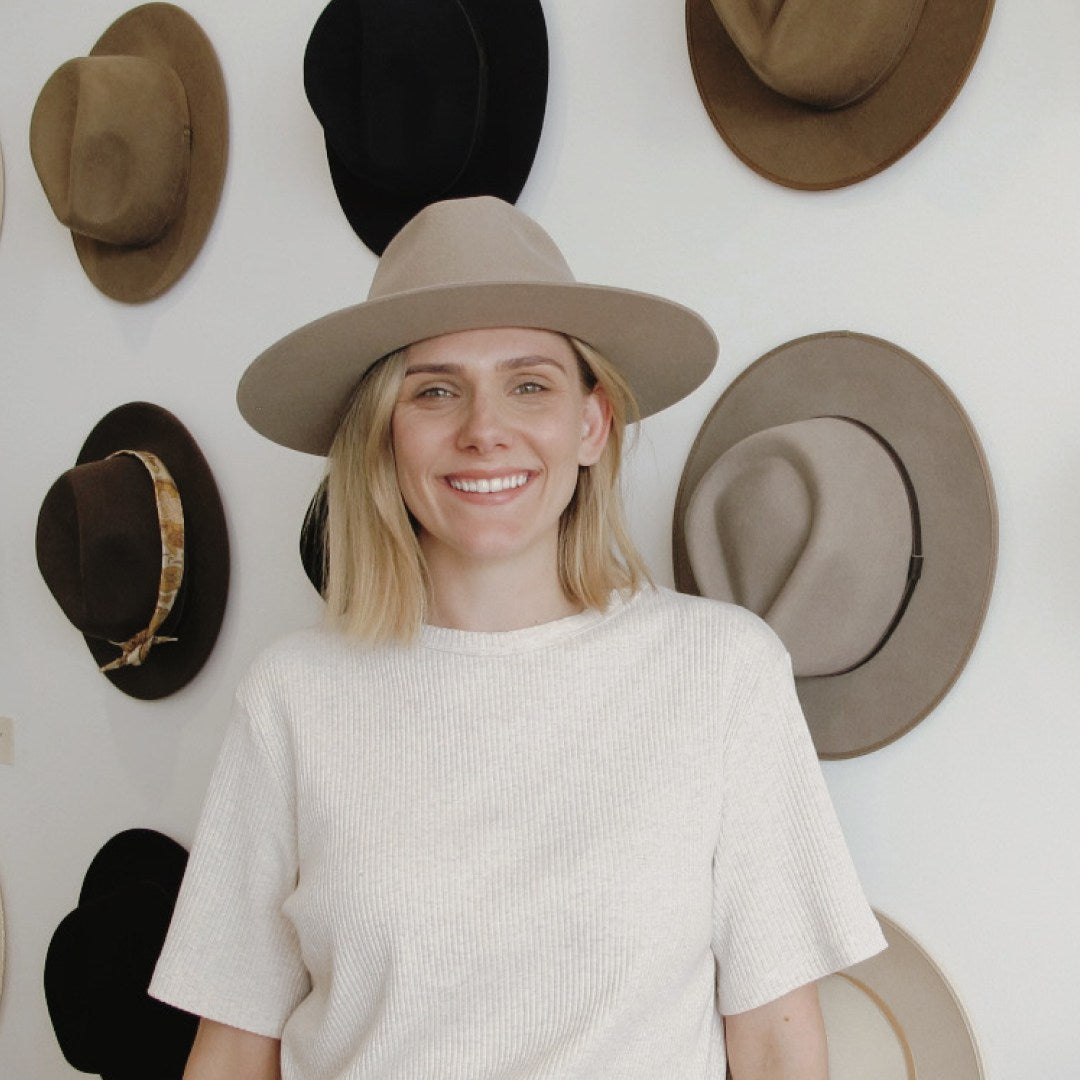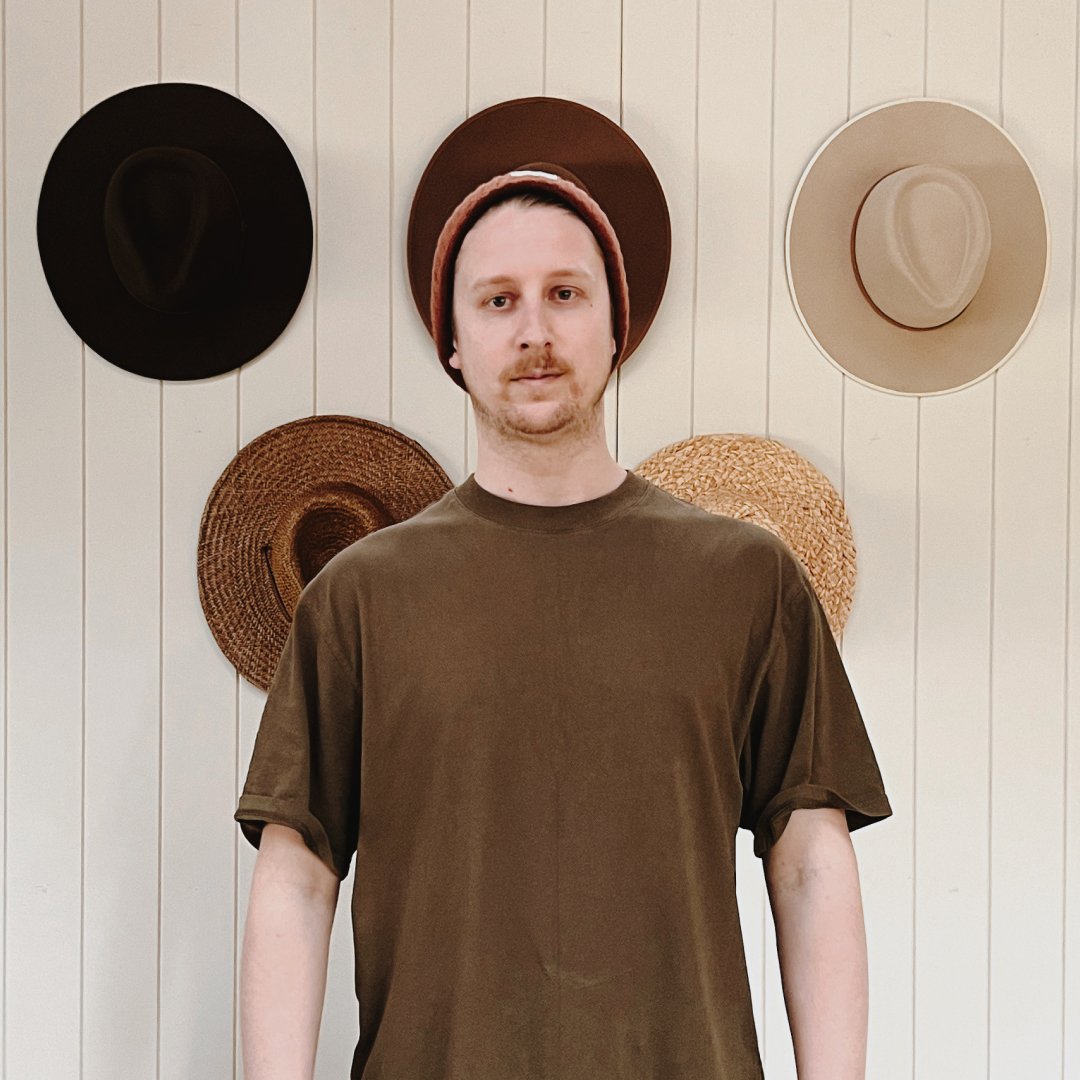 CK
DESIGN MANAGER
CK's go-to style: Throughout the Melbourne Winter you can't beat the Levi Copper, the warmest, most lush beanie ever with the fleece sweatband, it fits to perfection.
What's for Christmas lunch?
Fresh seafood (it's an Aussie thing). It's been a bit of a tradition to visit South Melbourne market as early as possible on Christmas eve for the perfect seafood feast, pair that with some organic wine and it's game, set, match.
Gift a beanie
Loz
CHIEF WILL
What Loz is wearing: Cooper Coffee is by far my hat of the year, I have worn this absolutely everywhere and it just goes with everything plus makes me feel like a bit of a badass with the upturned brim. A classic hat that oozes style.
Will can't go past: Roast pork with a side of roast potato's and of course I love a classic eggnog, delish!
Gift Cooper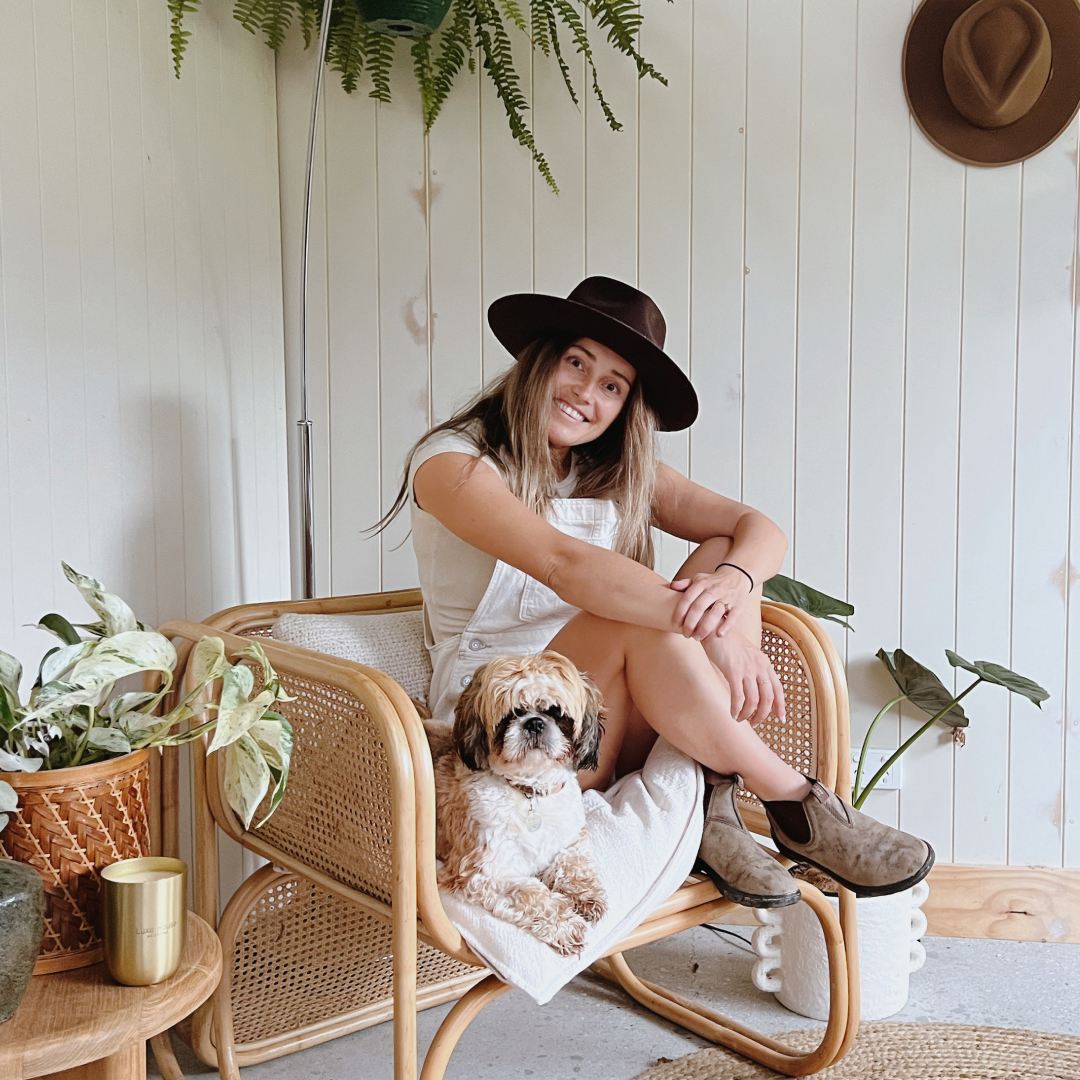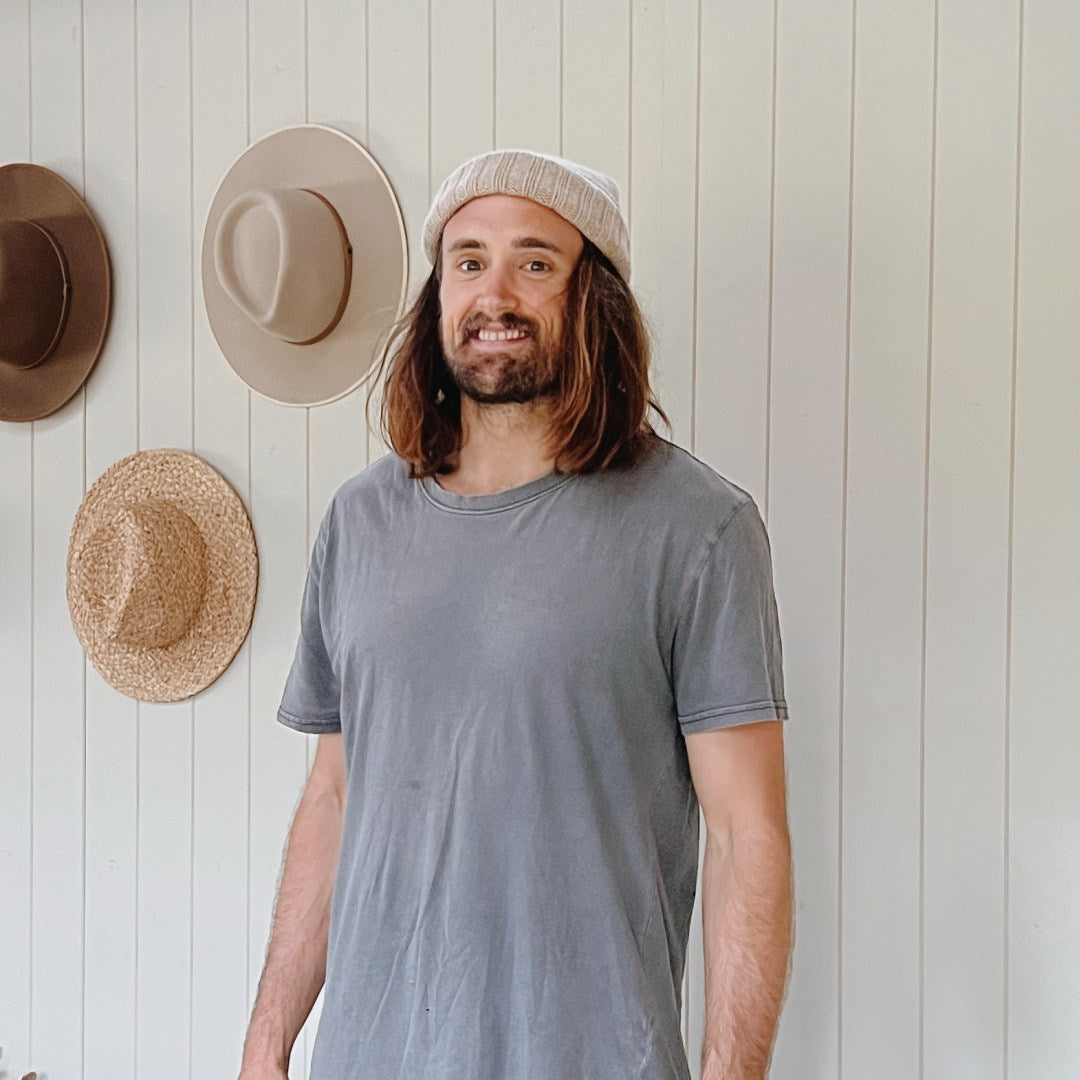 Alex
CHIEF BEAR
What Bear is always wearing: Doc Fawn is my everyday go-to down on the Mornington Peninsula. Perfect for those early morning walks with our dog Roger or surf checks in our van Marty.
What Bear is eating on Christmas Day: Nothing beats a Roast Ham and chocolate ripple cake, washed down with a cold beer
Gift the doc